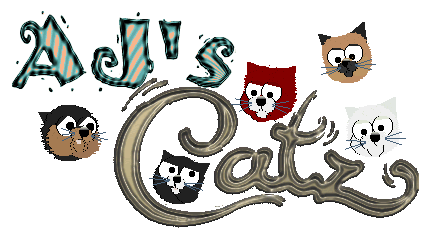 Chloe's Animation Project

Chloe
Chloe has put this presentation together for fellow CyberCLAW members so they can make animations for their web sites. After finishing the project, don't forget to take the animation quiz to earn your service points!
If Chloe is able to help you with your animated GIFs and you would like to thank her, you can provide a link back to AJ's Catz. You can also use this image button:

You will need the following items to help you with your project:

If you have a different computer platform, Chloe invites you to check out TUCOWS for the best shareware and freeware.

Lisa D. Jenkins / ajscatz@bigfoot.com