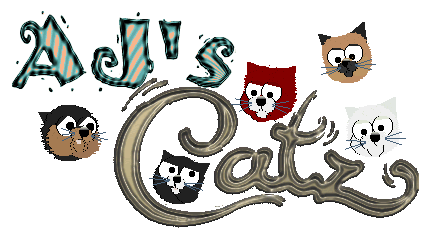 Chessie's Backgrounds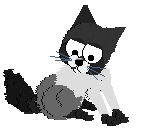 Chessie
With the help of her sister Catz Chloe, Chessie has made these amazing original backgrounds, suitable for your web page, desktop, and your Petz' playpenz!
If you need help saving your files as a desktop or Petz background, please read Chessie's instructions.
Since these are ORIGINAL backgrounds and not found elsewhere on the web, if you use these backgrounds for your web page, please provide a link back to AJ's Catz. You can also use this image button:

Select the type of backgrounds you want to view:

Don't forget to visit the CyberCLAW Outlet for more of your graphics needs!



Lisa D. Jenkins / ajscatz@bigfoot.com