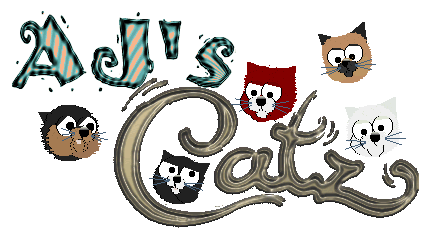 Joel's Cat Fonts

Joel
Joel has helped me collate the fonts I've collected over the past year, and he's picked out a few fonts he thought would be of interest to fellow CyberCLAW members (probably due to the fonts being cat-related).
All the fonts are in Window's True Type Font format. Mac users can also download and convert the fonts to Mac Suitcase format. Joel recommends visiting Ray Larabie's Fonts which contains the conversion program and instructions.
You will need a decompression program (or "unzipper") to extract the fonts from the download files. Joel recommends visiting TUCOWS if you need such a program.
Check out the character sets of the fonts he's picked:
Don't forget to visit the CyberCLAW Outlet for more of your graphics needs!



Lisa D. Jenkins / ajscatz@bigfoot.com