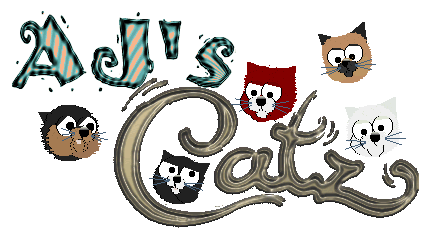 CyberCLAW
Spring Picnic
Ah, spring is in the air. Catz Chloe and another CyberCLAW member, Sophisto Sam, have decided to go for a picnic along the greens at the CyberCLAW Recreation Center. Watch out for these two. They were last seen making eyes at the CyberCLAW Valentine's Party.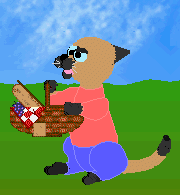 Sophisto Sam brings the picnic basket, full of treats. He is even wearing a new outfit just for Chloe.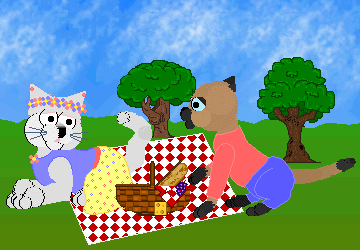 Doesn't Chloe look radiant in her spring dress? Sam looks terribly eager. I wonder what they'll be up to next?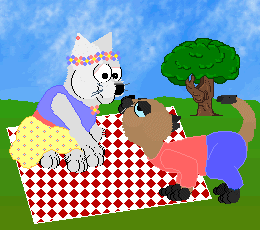 Oh, my! Sam makes the initiative. He's preparing to give Chloe a kiss.
All outfits created by


Lisa D. Jenkins / ajscatz@bigfoot.com