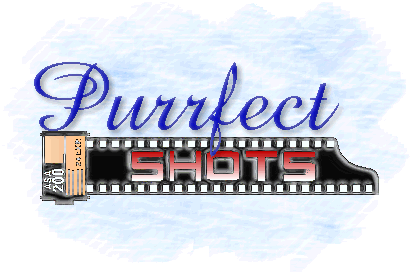 Choose Props
Hi. My name's Joel. I pick just the right props for your photo shoot. There's a variety of backdrops to choose from, including outdoor settings as well as portrait textures. You can even have your favorite toy with you in your photo.

Excuse me while I put away the fishbowl before someone knocks it off the scratching post!
Are you almost ready for your photo shoot?
Chloe is ready for you in the studio. Please go right in.


Some furniture provided by

Purrfect Shots brought to you by

Lisa D. Jenkins / ajscatz@bigfoot.com